Deprecated: Non-static method Excerpt::new_length() should not be called statically in /customers/5/b/3/acreltd.co.uk/httpd.www/wp-includes/class-wp-hook.php on line 286
What is Water Underfloor Heating?
Water underfloor heating is a viable alternative to the electric version, and still remains a cost effective option in comparison to the use of radiators. Hot water under floor heating provides you not only supreme warmth in a room, but also has the advantage of providing heat under foot, making it the perfect solution for traditionally colder stone or tiled floors.

Pipes are thicker than wires, so there needs to be enough room in your floor for the system to be installed, or the ground may need to be slightly raised. This means that while they're a great solution for new builds, they can be difficult to install on some properties.
Testimonials
We have been using Acre Associates Ltd as our sole underfloor heating and liquid screed supplier for the past 2 years, and are very happy with the level of service and quality of workmanship we receive. It's great that they can offer the entire package from the damp proof membrane to the finished screed. A fun, experienced and knowledgeable team...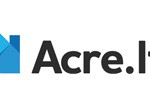 Benefits of Water Underfloor Heating